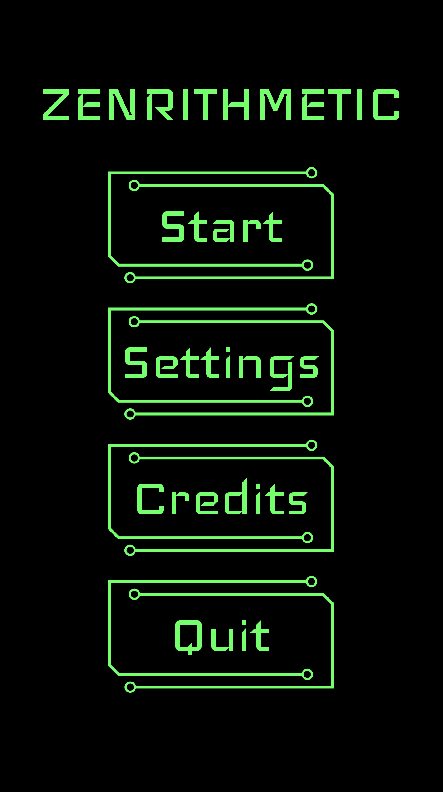 The Game
Combine numbers to create and merge equal pairs in this relaxing puzzle. Optimize your high score to unlock new levels in 3 game modes!
Features:
Multiple Levels
Multiple Game Modes
Translations: English and German
Zenrithmetic is still in early development and not playable yet. It is a variation on Zencrement though, so try that out while we work on the beta!